House Removals Docklands SE16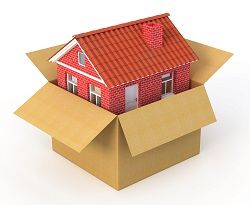 With Man With Van Docklands, our experienced and professional employees understand the difficulties and stress associated with moving home in Docklands, meaning we provide a totally reliable service that is designed to make your move as smooth and straightforward as possible. From disassembly and reassembly of furniture to all packing finished on a piecemeal, partial or full basis, we will ensure your goods are moved safely and securely.


Why Choose Us For Your Docklands House Move?

When you choose our services for your house removal in Docklands, you can rest assured that you'll get an unbeatable service. Our staff has the know-how and dedication to ensure all goods are moved quickly and efficiently so that you can start getting settled into your new surroundings as soon as possible.
We come highly recommended by our loyal customers who are thrilled with our results every time. With years of experience to back us up, you can trust that your possessions are in safe hands when you choose Man With Van Docklands.
We also offer some of the most competitive prices on house removals in the SE16 area with no hidden charges involved - what you see is what you get. We believe in offering real value for money that doesn't compromise on the quality of service which makes us one of the best options for Docklands house removals companies around.


The Benefits Of Hiring A Professional House Removal Company in SE16

When planning a move it's often easy to underestimate just how much work is involved and how stressful it can become without professional help. This is why hiring one of the best Docklands house removals companies like us can be so beneficial. Whether you're planning a small move or something more extreme, it's essential to have a team of experienced professionals on hand who know every aspect of the industry inside out.
By investing in a professional service for your SE16 house relocation, it will save you time and energy trying to do this on your own or enlisting friends or family members who might not be equally qualified to do such a task. Our staff understands more than anyone else how important it is to take great care when packing delicate items that need special attention so they arrive at their destination without any damage done along the way.


Comprehensive Range Of Services For Your House Removals in SE16

At Man With Van Docklands, we provide comprehensive services for anyone looking to move home or office in the Docklands area. As well as moving houses and offices, we also offer storage solutions, help with packing materials including boxes, wrapping supplies and even wardrobe boxes which offer extra protection for clothing during transit. We deliver exceptional levels of service from start to finish ensuring that everything arrives at its destination in perfect condition - ready for unpacking practically within minutes if required! Our experienced staff also offers assembly/disassembly service for larger items such as beds and furniture allowing them an even smoother journey from one home to another.

It goes without saying that safety should always be first priority when carrying out any kind of relocation so when selecting Man With Van Docklands for house removals within the SE16 area, you can rest assured that all goods are transported safely, securely and thoroughly insured during transit so peace of mind is guaranteed every time! We are members of The British Association Of Removers (BAR), giving additional assurance that we adhere to high standards of professionalism at all times combined with excellent customer service throughout the whole process from start to finish.

If you're located in Docklands and need house removals then look no further than Man With Van Docklands. We have an extensive range of services available and promise unbeatable prices without ever compromising on quality when it comes to relocating electricity meters, carpets, curtains etc anywhere within the SE16 areas - call us now on
for your free quote today!